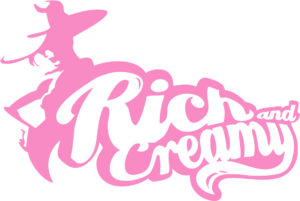 Why Rich And Creamy?

Let me explain the name and how it has become a personal brand and used extensively online. It began in the early aughts, heading local area promotions for an import car enthusiast website and branching out into producing nightlife events.

The need arose for a trade name that could work in the contexts of different scenes, either supporting hip hop DJs at Earthbound Radio or exhibiting at Hot Import Nights.

At the time, bling and candy ravers were in. My favorite candy was Creme Savers and coffee was an anytime drink. This was also a time of losing an embarrassing amount of weight from giving up cheesecake for a year.

Rich And Creamy was intended to invoke an everyday type of decadence and luxury. The free advertising from gas station coffee islands, the dairy aisle, and dessert makers was just like how the icing on a cake should taste like.

Website Creation

This site is built on WordPress using a child theme customization of the default WP 2020 theme using the fonts IBM Plex and Inter. Hosting is provided by Vultr using a VPS stack of Ubuntu 20.04, NGINX, and a Redis object cache. The portfolio was created using Bootstrap 4. Optimizations have been made with Cloudflare. Email and résumé storage is from Microsoft 365.