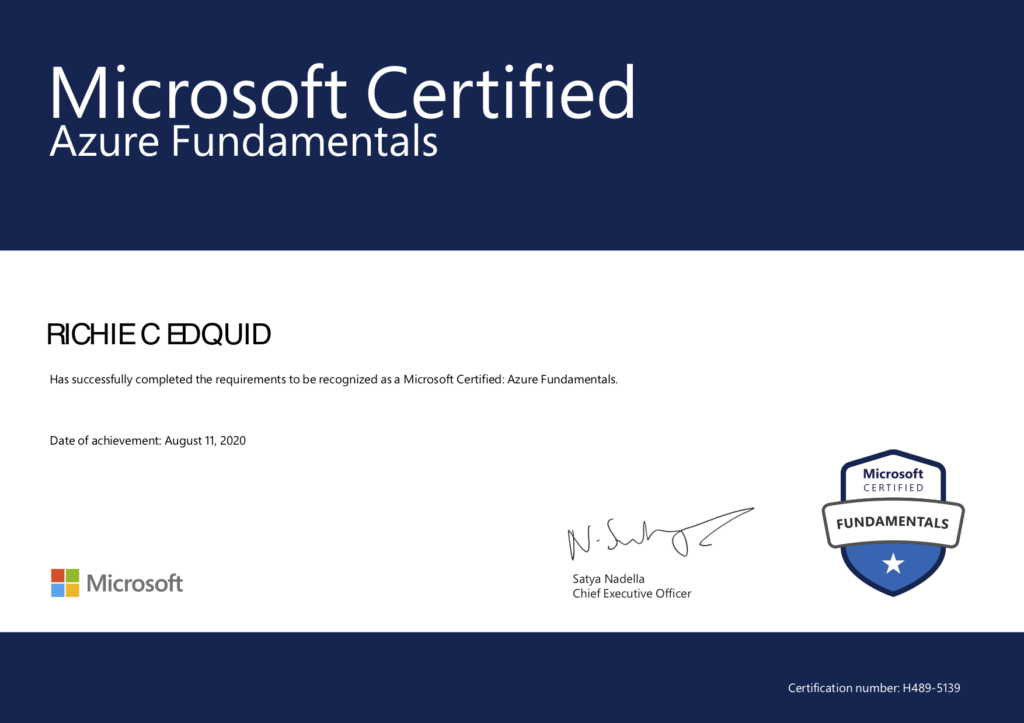 I passed the AZ-900 exam! Working on the Microsoft Azure Associate Developer certificate next.
Here's a recording of me in class (LEARN Academy) tech talk presentation about Roam Research.

I've been a Google Docs user since it first came out but made the switch because indentation hierarchy is naturally how I take notes. My talk went over the basic functions of the site. If you're looking to use the full power of this note taking system I recommend https://www.effortlessoutput.com/. I took the first version of this course myself before creating this video.